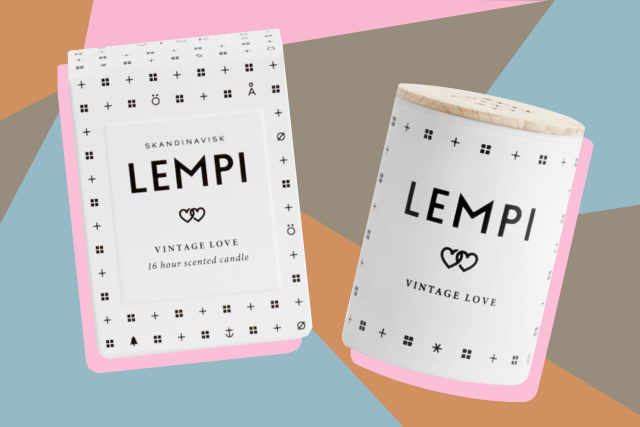 Welcome to Scandi Week—Apartment Therapy's seven-day focus on all-things Scandinavia (often defined as the countries of Sweden, Denmark, and Norway). Sometimes it seems like the whole world is obsessed with trying to copy this corner of the globe, from its timeless style aesthetic to its now-famous coziness rituals. For the next week, we'll take a look at all of it—cleaning, pop culture, and of course tons of eye-popping design inspiration. Pull up a blanket and get hygge with us.

When your friends finally get settled in a new apartment, they're likely to invite you over for wine, cheese, and general good cheer. And, being the good friend you are, you don't want to show up empty-handed. One option is to take part in a very old tradition from many European countries, including those in Scandinavia: Gift the happy homeowners (or renters) rye bread and salt. If you don't remember the well-known scene from the very American movie "It's A Wonderful Life," the bread is gifted so that the person moving into the new home may never know hunger, and the salt (which back in the day was super expensive) so that they always have the necessities and flavor in their life, says Joe Cooper, an American expat living in Copenhagen and working as the head of sales for Studio Arhoj, a well-revered Danish design store.
But, like us here in America, Scandinavians might want to give something a little more fun and useful. In Denmark, specifically, Cooper has noticed that people are very practical with their gifting. "When you move into a home they don't just buy you anything, they put a bit of thought into something useful," Cooper says, adding that people usually gift a kitchen tool or something they've found to make a difference in their everyday lives.
In the other Scandinavian countries, it's custom to give a small gift like a candle, a bottle of wine, or a bouquet of flowers. But, instead of running to Target or Anthropologie like you would in the U.S., Scandinavians hit up a local boutique or design store for small gifts with a distinct Scandi flair.
Next time you're invited to a housewarming—don't just reach for a bottle of wine. We reached out to some of the best design shops in the globally-renowned design cities of Oslo, Norway, and Copenhagen, Denmark, for their favorite housewarming gifts to give. Here, a curated list of the best Scandi-inspired picks:

from https://www.apartmenttherapy.com/scandinavian-design-housewarming-gifts-262684
from waaaay over here —> 6 Essential Housewarming Gifts Curated By Scandinavian Design Experts — Scandi Week
from https://jovialsoulinfluencer.tumblr.com/post/178481040090